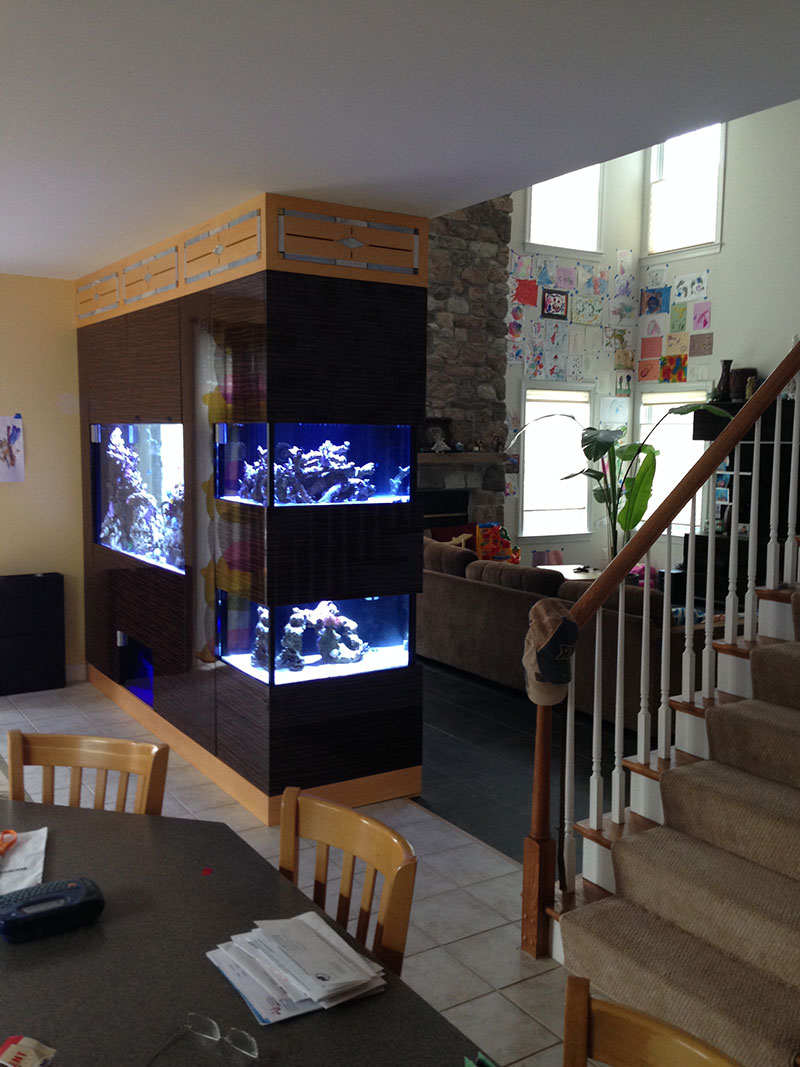 A custom aquarium will bring life (literally) into any space, residential or commercial. Most seasoned aquarium owners choose to have a fish tank built custom for the space, so it matches the aesthetic of the space and fits seamlessly into the room.
Built-in aquariums, corner aquariums, and other specially built aquariums are all crafted with the space in mind. When dreaming up a design for your custom aquarium, Wilmington fish tank experts at Armco Aquatics suggest considering these three elements.
3 Most Important Custom Aquarium Aspects
For those thinking about acquiring their first ever custom aquarium, it may be overwhelming to know where to begin. We recommend starting with these three basics:
Tank Size. The right size and shape for your tank will largely be determined by how big the room is and how you'll need to access the tank for maintenance. Once you've narrowed down what's possible, the options are endless. To find out how big of a tank will fit in your space, we recommend booking a consultation with one of the experts at Armco Aquatics.
Tank Shape. You can choose a curved tank, a square tank, a rectangular shape, a triangular shape, a bowfront shape or a combination of any of the above! Allow it to shine as the focal point of the room or let it simply exist as one of many beautiful pieces in the space without being the center of attention—the choice is yours!
Tank Materials. After you've determined the right size and shape for your tank, next it's time to think about what it will be made of. For the tank itself, you'll have a choice between acrylic and glass, for the base, your options are varied. Choose materials that match your space for a seamless integration with the other elements in the room.
Contact Armco Aquatics for Custom Aquariums in Wilmington and Beyond
Ready to get started? Need a sounding board for your aquarium design ideas? We're here to help! Call us at 302-655-1150 or email info@armcoaquatics.com to schedule an appointment.