Owning a saltwater aquarium is a fun way to brighten up your home or office space with colorful, tropical fish. Not to mention, you'll get the chance to select various types of fish to create a unique saltwater aquarium to enjoy. As pretty as saltwater aquariums are, they also require maintenance. If you're searching for a saltwater aquarium maintenance service near me, you're in luck. Armco Aquatics has you covered. 
Armco Aquatics for Saltwater Aquarium Maintenance Service Near Me
At Armco Aquatics, we understand the importance of filtration as part of proper aquarium maintenance. Filtration is important in all types, from biological to chemical filtration. Armco Aquatics knows everything needed to help ensure that harmful toxins are removed from your tank and your fish stay happy and healthy. Furthermore, we also focus on maintaining good circulation in your saltwater tank. That's why we're the answer if you're searching for a "saltwater aquarium maintenance service near me"!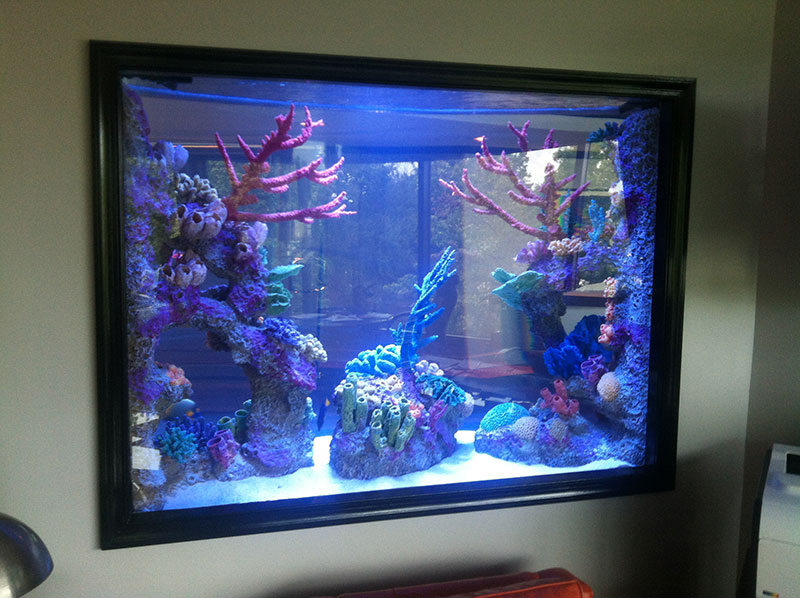 What's Included in Our Saltwater Aquarium Maintenance Service 
Our saltwater aquarium maintenance service includes assistance with everything you need! From changing the water in your tank to scrubbing algae, we're here to help with it all. We will also perform other necessary tasks, such as water testing and filter changes. At Armco Aquatics, our goal is to help you ensure your fish are happy and healthy in a clean environment.
Not sure how often you'll need service for your saltwater aquarium? Ask one of our aquarium experts that can help you determine a custom-tailored saltwater aquarium maintenance schedule. We offer flexible solutions that meet your unique needs! Many of our customers love our biweekly or monthly maintenance service programs. No matter which maintenance plan you choose, you're guaranteed a fresh and clean saltwater aquarium.
Try Us for a Saltwater Aquarium Maintenance Service
Tired of searching for help? No need to search for a "saltwater aquarium maintenance service near me" any longer. Schedule an appointment with our aquarium specialists at Armco Aquatics. While you wait for a response, browse our newest work to get inspiration for your next aquarium project! We can't wait to work with you.