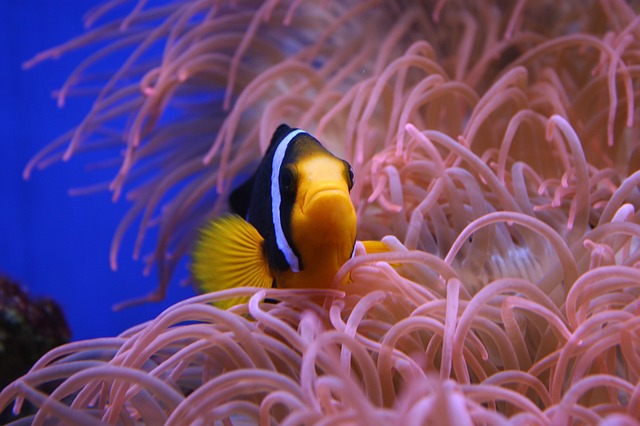 Fish, coral, plant life, and more! At Armco Aquatics, we know that your Main Line aquarium service requires more than meets the eye. As a fish-lover, your aquarium is more than just another component to your home design. It's a home for your favorite pets, a living, breathing work of art, and a soothing element to your life. That's why we work with our clients to provide aquarium services that meet your specific needs and make your life easier.
Invest in Main Life Aquarium Service that Meets All of Your Needs
Your life is already busy enough. At Armco, we want to help you enjoy the simple things. Aquariums have been proven to reduce stress, plus they're a beautiful addition to any home! If you're looking for a company that provides you with the Main Line aquarium service you need to get started, we're up for the job!
More than Meets the Eye
A beautifully designed aquarium can make all the difference in your home design. If you're looking for unique ways to spruce up your home's interior design, look no further. Armco Aquatics offers extensive aquarium design services to ensure that your new tank meets all of your expectations and complements your interior design. We'll work with you to determine the type of tank you want, designing it to meet the specific needs of your space and creating even more value in your home.
Picture Perfect Fit
If you're looking to add an aquarium to your Main Line home, it's vital that the new addition fits seamlessly into your home. We provide a wide range of options, from built-in tanks to custom designs that ensure your aquarium dreams not only complement your home, but are a perfect fit. Our experts are available to measure your space and help design a tank that meets all of your needs, as well as to install the tank with the utmost precision to ensure that everything functions as it should throughout the tank's lifetime.
A Caring Partner
Are you looking to enjoy all of the benefits of a home aquarium but concerned about the upkeep? With Armco's Main Line aquarium services, you don't need to fret! We're ready to help homeowners enjoy all of the benefits of a beautiful aquarium without the time-consuming maintenance. For fish-enthusiasts with busy schedules, we offer a variety of maintenance services, including weekly, biweekly, and monthly visits that ensure that your aquarium is always functioning in tip-top shape.
What Are You Waiting For?
If you've always wanted an aquarium with none of the stress, it's time to contact Armco Aquatics! We're here to provide you with the Main Line aquarium services you require. Let's welcome your newest family members into your home today!