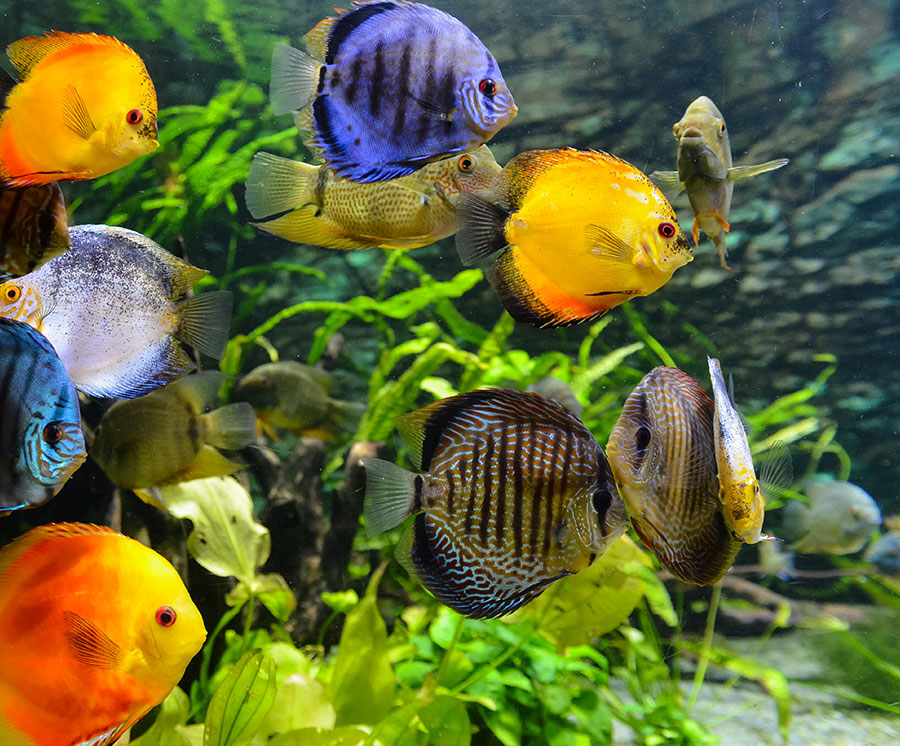 If you want to delight your family, friends and/or customers with a Wilmington custom aquarium, Armco Aquatics is ready to help design, build and maintain the aquarium of your dreams! In this post, we'll take a look at why designing and installing a custom fish tank might be the right option for you. We'll also dive into some key points to consider during the design process.
Why Choose a Custom Aquarium?
Working with a professional fish tank builder gives you control over every aspect of your aquarium, including the size, shape and materials used in the building process. By designing an aquarium to fit the space and interior design of your home or business, you are investing in a piece of living art which can truly elevate the look and feel of any room. Our team of qualified experts can help guide you in putting together an ecosystem of compatible fish and aquatic life, and we remain dedicated to providing the ongoing support and maintenance necessary to keep your aquarium healthy and thriving for years to come.
Factors to Consider When Designing a Custom Aquarium
Finding the right room – you'll want to ensure your aquarium adds to the space, rather than detracting from the interior design of a room
Temperature fluctuations – areas prone to extreme temperature shifts could be harmful to your fish
Placement – an aquarium can become either a focal point or an accent in a room. Consider various placements, such as a centered, standalone tank or a wall-mounted aquarium
Materials – is a glass or acrylic aquarium the right fit for you? In addition to answering this important question, our team can help ensure that other materials, such as those that make up the base of your aquarium, fit in with existing fixtures in your home or office
Saltwater or Freshwater? Allow our team to guide you when considering the benefits and differences in care and maintenance of each option to find the perfect fit for you!
These are only a few of the important factors to consider when installing a fish tank in any space. From decisions about placement, materials, supplies and maintenance to putting together a healthy, compatible ecosystem, Armco Aquatics has the knowledge, experience and passion to set you up with an aquarium you and your family, friends and/or customers will enjoy for years to come. Contact us today at 302-655-1150 to get started!