Can't find what you're looking for as you browse through built-in aquarium styles? If so, a custom built in aquarium is your perfect solution. At Armco Aquatics, we offer custom designs and sizes to accommodate any room's needs. 
With a custom built in aquarium, you can enhance the appearance of rooms needing spruce, creating a unique style unlike any other.
Types of Built in Aquariums for Your Home or Business
From home spaces to businesses, there's a place for a built in aquarium in any building. With a built in aquarium, we'll work around the dimensions of your room to create a specialized tank. Armco Aquatics offers floor-to-ceiling aquariums, wall-mounted tanks, and other custom creations.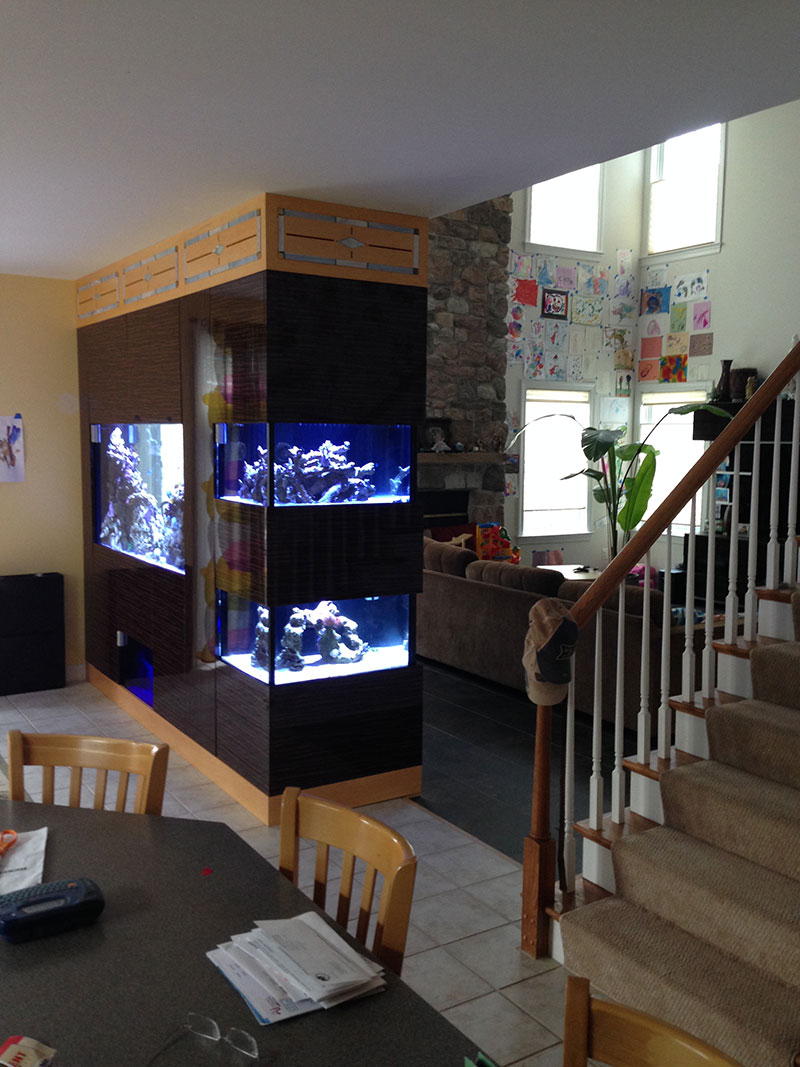 To begin the process, you'll work with an expert aquarium design specialist from our team. We'll ask you questions to learn more about your vision for the space. If you don't have ideas in mind, we'll use our expertise to provide suggestions based on your preferences and the space available.
Before your design consultation, browse our past work to get inspiration for your project. As you browse, take note of design elements you may want to incorporate into your custom aquarium setup.
Armco Aquatics Takes Aquariums to the Next Level
Designing a custom aquarium is only half the battle. We use our artistic ability and technical knowledge to create designs for the perfect aquarium. However, our services don't stop there. 
After the design process, we see the process through to the end as our professional crew builds and installs your built in aquarium. Moreover, craftsmanship ensures the plans on paper are expertly brought to life, creating a long-lasting and joyful aquarium. In addition, once your aquarium is installed, we will also provide guidance on how to properly care for and maintain your aquarium.
Getting Started with a Custom Built in from Armco Aquatics
Ready to get started? Bring your dreams to fruition and schedule a consultation with Arcmo Aquatics. We are available at 1-877-ARCMO11. Our aquarium experts are here to make the process as easy as possible. We look forward to helping you design, install, and maintain your new aquarium.