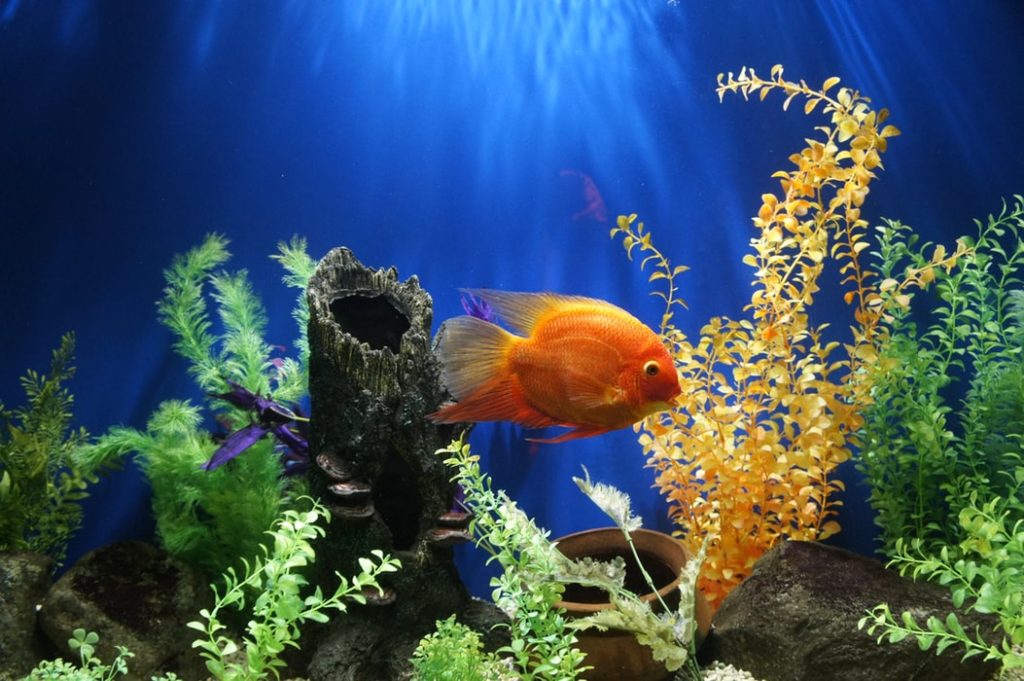 A custom build fish tank is more than just a home for your water dwelling pets. It's an investment. A commitment. A lifestyle. Once your build is approved and installed, do-overs aren't an option.
Some fish-parents-to-be can feel overwhelmed with the choices available. Some can't seem to choose between them, while others don't know where to start. This article can help get those gears turning, laying out three potential starting points and giving a few tips for each.
Custom Build Fish Tank: where to start?
Each of the following will need to be taken into consideration when contemplating the design of your custom build fish tank. The following are in no particular order, with each being just as important of a step as the next.
You can start by picking fish
One of the most common beginning steps is knowing what fish you would like.
Colorful or intimidating?
Saltwater or fresh?
Small, medium, large, ginormous, or a mix of sizes?
Tropical or brackish?
Some tank owners will pick a color scheme and choose fish around this. The color scheme can be a set of favorites or a match to your room's decor. Some fish are not suited to aquarium life outside of the professional conservation sphere, but don't worry! Our experts are standing by to advise you if any choices are a no-go and help point you in a similar but more attainable direction.
It's true, many varieties are available. You can hunt picture sites like Pinterest or visit your local aquarium to get an idea of the variety. We also offer a showroom by appointment, so why not give us a call and take a look around?
You can start by picking the décor/theme
Are you following a certain aesthetic? Choosing decor could be your first step! Live coral pieces only work in saltwater tanks, but artificial coral can be used in any tanks. Perhaps you want a more forest-like selection of live plants or a playful scuba diver with bubbling treasure. Do you need to match your room, or are you free to dream up whatever you wish? Do you have a theme?
Many tank owners choose a passion to show off, such as their favorite games or hobbies. Some decor styles are brightly colored, while others are more natural-looking. Perhaps you want to replicate an ancient city or build your own Atlantis for fish to explore. Other owners seek a relaxing escape and choose soothing colors and a few bubbling items.
Let our experts know what your vision is for this tank, and we'll help you choose the perfect decor to get started.
You can start by picking out the location
This is another recommended first step: know where you want to put the tank. The dimensions of your space help determine what fish, decor, filtration systems, lighting, and more will work best for you.
If you have a specific area in your home or office where you want to build a tank, the hardest step is already done. Need help deciding where to go with your new aquatic acquisition? Set up an appointment for a consultation, and we'll help you weigh the pros and cons of your choices!
We'll Help Every Step of the Way!
Armco Aquatics experts are standing by to help you achieve the custom build fish tank of your dreams. Have a look at some of our recent work, and you may find an extra dose of inspiration. From design to build to installation to maintenance, we're here to help. Give us a call today!