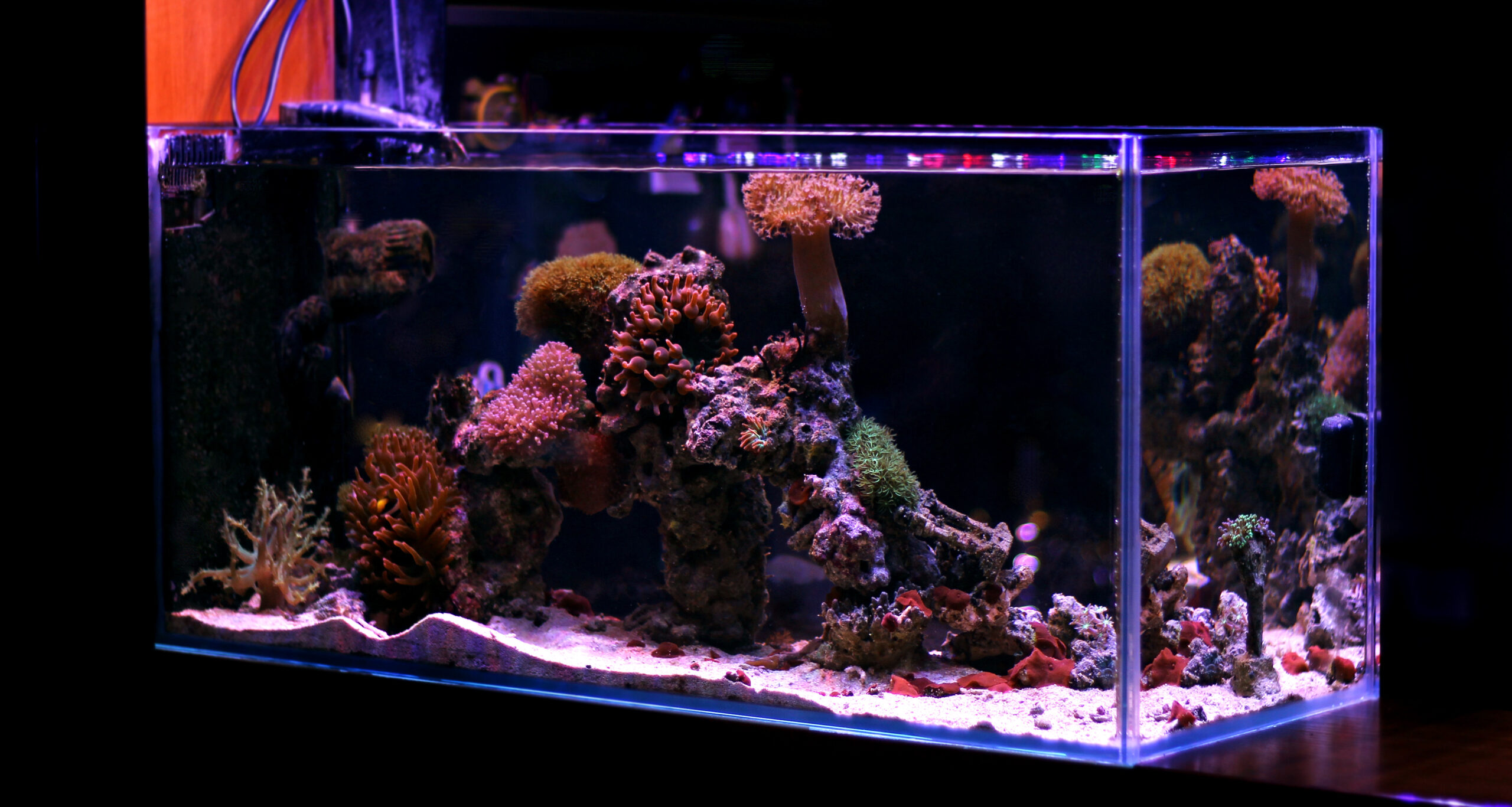 As recent events have led to many people spending more time at home, folks are increasingly looking for ways to improve their living spaces. In-home aquariums can be an artistic and beautiful way to manifest peace and serenity and develop a new hobby. For individuals and businesses on the Main Line, custom aquariums from Armco Aquatics are the perfect solution.
One Stop Shop for Custom Aquariums – Serving Main Line & Surrounding Area
At Armco Aquatics, we can take care of everything from designing your custom aquarium to installing it and keeping it healthy with routine maintenance. With over 20 years of experience creating incredible aquatic environments for homes and businesses, we've got the know-how to tackle any aquarium project you have in mind. Here are the services we offer:
Design. Have a vision in mind? Not sure what your dream aquarium looks like just yet? We can help! Our skilled aquarium architects can work with you to create a plan for the perfect aquarium for your unique style and space. Whether it's a corner aquarium, in-fixture or free standing, we'll make sure it looks just like you planned.
Pre-Built Tanks. Not looking for something custom? Choose from our selection of

preowned or prefabricated tanks

. If you have any questions at all or you're looking for something specific, don't hesitate to give us a call.
Installation. When it comes to installation, let the pros handle it. Large or small, we can ensure your tank is installed with the utmost care and with all of the proper equipment necessary to maintain its health and beauty.
Moves. Need to pack up the aquarium and relocate? We know this can seem like a daunting task, but our team is up for the challenge. As experts in all things aquarium, we can lay out the best plan for moving your tank and execute it to the letter, so your new setup is even better than the last!
Maintenance. While some find the regular maintenance of the tank part of its draw, others prefer to leave the details to dependable experts. Regular maintenance visits from our team are easy to set up and make the experience of owning a custom aquarium truly hassle-free!
Contact Us for Custom Aquarium Services
Whether you're located on the Main Line or somewhere in the surrounding area, we can come to you! Contact our team for a detailed review of your needs and questions and we'll get well on our way to building you the aquatic environment of your dreams!