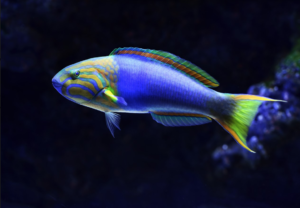 Whether you've been considering the idea for years or you've recently decided that you just can't live without an aquarium any longer, you've come to the right place! Aquariums are a wonderful way to transform your home and bring tranquility to your life, and we're passionate about helping our clients find the perfect fit for their home. Check out why we're the most trusted custom aquarium builder in Philadelphia.
Years of Experience
When you choose Armco Aquatics, you're choosing a team of lifelong fish lovers. We don't just talk the talk; we walk the walk when it comes to our own personal aquariums. Our president, Rich Armandi, got into the aquarium business at the age of 15 and hasn't stopped since. For every custom aquarium, he brings his skilled eye and wealth of knowledge to the project to make sure it gets done right every time.
A Creative Eye
Aquariums are living, breathing works of art. When you decide to invest in an aquarium for your home, choose a custom aquarium builder that thinks outside of the box. At Armco Aquatics, we will work with you every step of the way to design, build, and install the aquarium of your dreams. We've created all kinds of fish tanks, from small designs perfect for a cozy home to large aquariums that are worked into your home's overall design.
Stress-Free
Your new aquarium should help you relax, not stress you out. While we don't want to be the bearer of bad news, aquariums do require some work. In order to keep your fish and other aquatic life happy and thriving, there is regular maintenance and cleaning that must be done. Fortunately, we've got you covered! We won't leave you high and dry once your aquarium is in your new home. We're always available to answer questions, and we offer weekly, bi-weekly and monthly maintenance services that are tailored to fit your unique needs. During these visits, we'll test the water, remove algae, and filter and change the water. Additionally, we'll complete a health evaluation of your aquarium and perform preventative maintenance to ensure your aquarium always stays in tip-top shape.
Armco Aquatics – Your Dependable Custom Aquarium Builder
At Armco, we're passionate about the work we do. Come build the perfect aquarium with us!