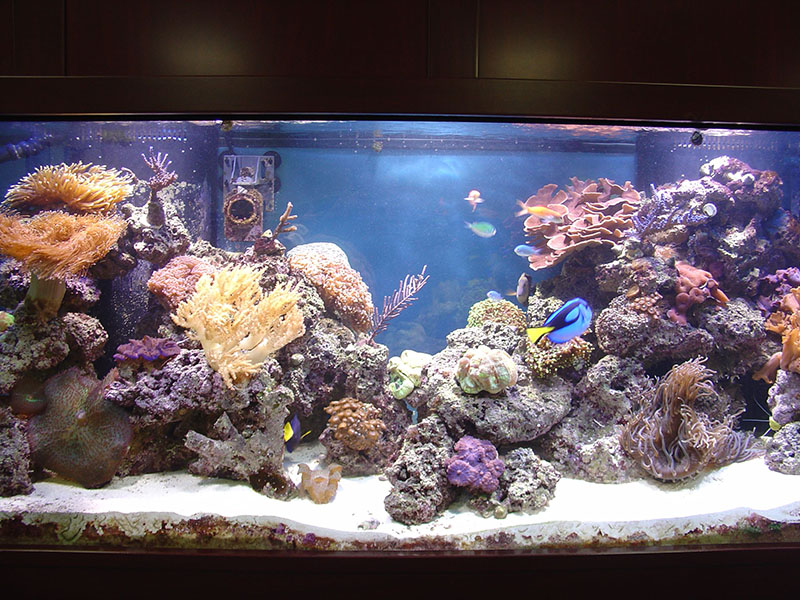 If you're looking for an aquarium design team that thinks outside the typical tank, you're in luck! Armco Aquatics has been designing and installing beautiful, unique aquariums for businesses and residences since 1999. Over the years, we've developed a reputation for building the best custom aquariums around; tanks that turn dull office waiting rooms into exciting aquatic adventures and transform residential living rooms into beautiful galleries swimming with colorful life. Take a dive with us and discover tank design so bold and beautiful, you'll swear you're in a submarine. 
Wonder In The Workplace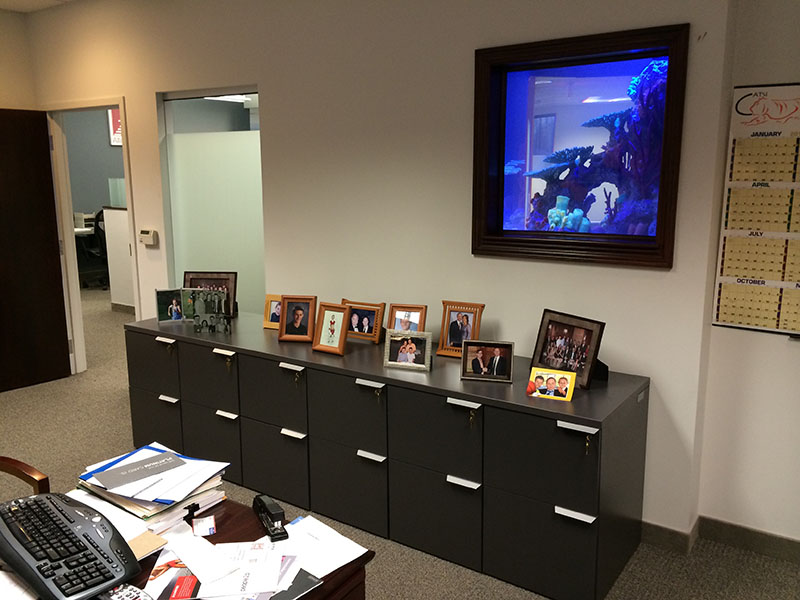 Life at the office can take its toll, leaving you feeling a bit ground down by the daily grind. Why not invest in an imaginative escape that can rejuvenate the work-weary mind? Armco Aquatics has designed countless custom aquariums to restore wonder to the workplace, and we take pride in our intricate installations. Want a picture frame aquarium in your office? We can do it! How about a corner aquarium in the common room? We've got you covered! Make the decision that will leave your employees and coworkers grinning from ear to ear with childlike fascination; get a custom aquarium in your office today!
Breathing Life Into The Living Room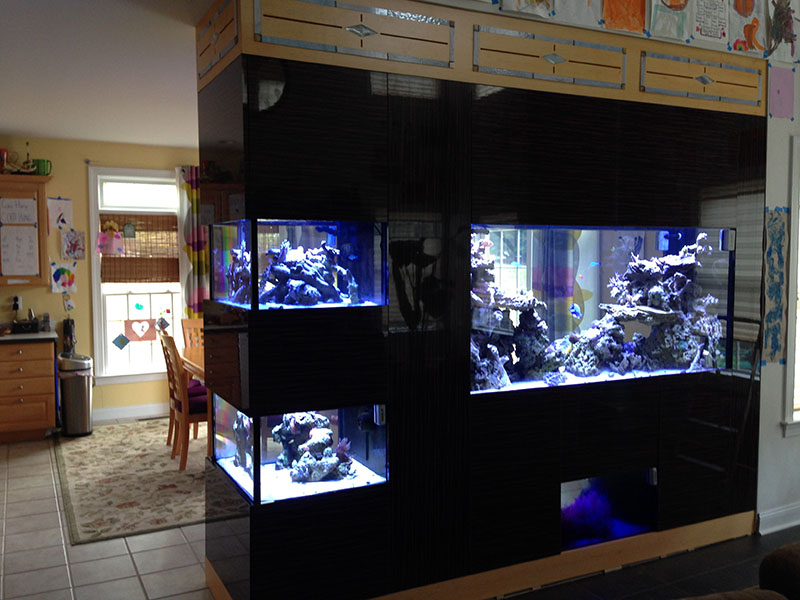 These days, towering ultra HD screens and limitless streaming content can leave the living room feeling a bit…well…lifeless. Surely, there must be a way to recapture the magic and resuscitate this hub of family happiness. Why not bond over the beauty and fascination of underwater life? Armco Aquatics can design and install an aquarium that fills your routine residential rooms with awe and wonder, giving your family something awesome to talk about. Fill your tank to the brim with our majestic subaquatic stock and you'll have an unforgettable living room that does justice to its name!
Go With Armco Aquatics For The Best Custom Aquariums!
Don't settle for the typical, tired tanks sold by mega pet store chains. Instead, fill your home or office with the pinnacle of aquatics and artwork; a custom aquarium thoughtfully designed and hand installed by the professionals at Armco Aquatics. Start your underwater adventure today!