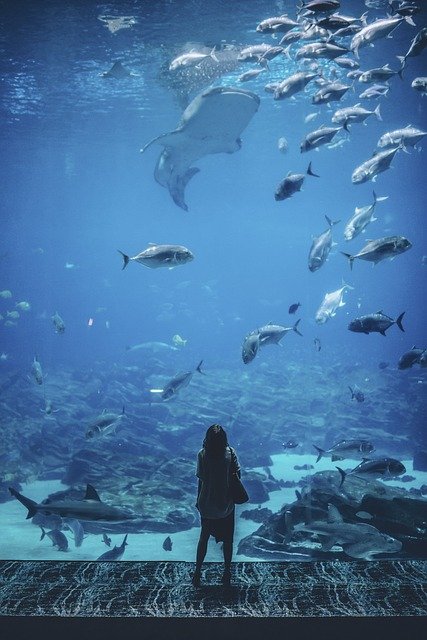 Few things can look more beautiful than an elegantly designed aquarium teeming with eye-catching fish. On the other hand, few things can look more repugnant than a poorly maintained aquarium. If you notice continually cloudy water, growing algae, a weak filter, or a quickly-filling filter, then your aquarium may need some attention. Thankfully, Armco Aquatics provides the best aquarium maintenance in Philadelphia! Today, we'll give you a routine cleaning checklist to follow, as well as show you what services we provide for more serious needs.
Aquarium Cleaning Checklist
First, you shouldn't need professional help for day-to-day maintenance. But you shouldn't neglect daily upkeep either! While we provide regular service to our customers, the less often they have to see us, the better. So, with that in mind, consider these simple tasks for your Philadelphia aquarium maintenance.
Observe your fish when you feed them.

Behavior changes

can indicate a problem.
Count your fish every couple weeks to ensure none of have died.
Clean your aquarium walls with filter floss.
Rinse the filter out.
Change the water.
Following these steps every week to every other week can assure the longevity of your aquarium, and the life in it.
Aquarium Maintenance in Philadelphia
Second, if your aquarium needs more serious attention, or if you'd like routine professional assistance, then we can help. We can custom-tailor our services to fit your particular needs. For example, a weekly visit makes your aquarium a hands free experience, perfect for waiting room or office settings. Plus, the biweekly or monthly programs let you choose the amount of involvement you wish to have. All visits include water testing, algae removal, filter and water changes, health evaluation, and preventive maintenance on all equipment!
Armco Aquatics = The Best Aquarium Maintenance in Philadelphia
Finally, as you can see, you won't need to look any further than Armco Aquatics for the best aquarium maintenance in Philadelphia. If you have any questions, or need a quote, feel free to reach out to us! Along with thorough and efficient services, we're also renowned for excellent customer service. We'd love to prove it to you!