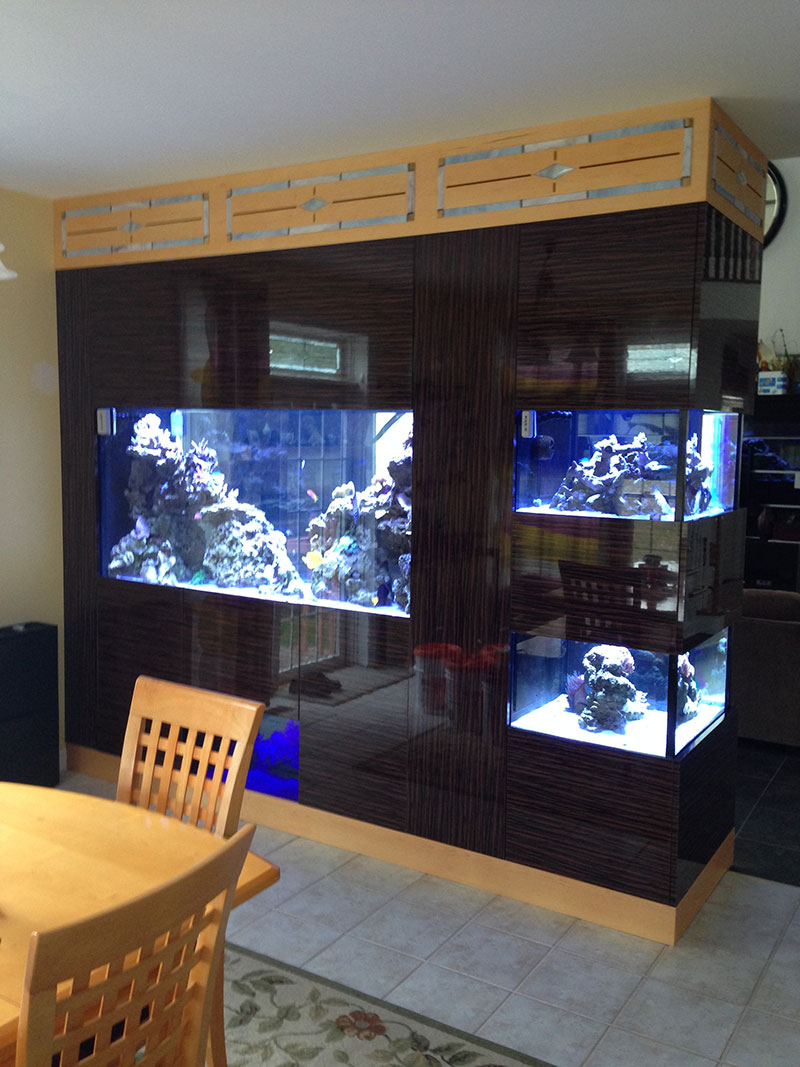 Are you an aquarium owner living in Pennsylvania, Delaware, New Jersey or Maryland, looking for help with your subaquatic struggles? Whether it's replenishing stock, buying supplies, or making use of our first rate maintenance services, you're in luck; Armco Aquatics is your one-stop-shop for any and all of your fish tank needs. Simply search for "aquatics services near me," choose Armco Aquatics, and your fishy friends will be grinning from gill to gill in no time!
Fish Out Of Water
Being an aquarium owner is a unique experience. You're included in a colorful school of aquatic admirers united by a piscine passion! But being part of such a small community can sometimes feel isolating, especially when you're looking for help with details, troubleshooting and maintenance issues. Large commercial stores and online forums are certainly helpful, but nothing can replace a local business completely dedicated to all things aquatic. If you're feeling like a fish out of water, reach out to Armco Aquatics today; we'll be happy to welcome you with fins wide open!
Little Fish In A Big Pond
Armco Aquatics is proud to serve a broad area spanning sections of Pennsylvania, Delaware, New Jersey and Maryland. We consider it a special privilege to maintain the care and close attention of a small local business, all the while servicing a customer base on par with big business companies. This grants our clients a unique opportunity for individualized customer care; rather than having to rely on big name pet stores with belly up fish care services, they can experience the expertise of a company devoted entirely to aquatics. Armco Aquatics is your little fish in a big pond, so you don't have to flounder!
Swimming With Services
At Armco Aquatics, we offer a variety of services for everyone from the tentative tank owner to the seasoned aquarium expert; we do it all! 
Design:

Our expert tank designers are well-versed in even the most complex tank-building projects, and they love a good puzzle!

Installation:

Our installation technicians specialize in bringing tank design to life in your home or business, building your new aquarium right before your very eyes. 

Maintenance:

We offer weekly, bi-weekly and monthly routine maintenance services that put the fun in functional, so you can keep enjoying the view without worrying about the ew. 

Consultation:

If you have questions or concerns about your aquarium, our consultation service will have a solution. Featuring a team of trained aquatics professionals with decades of experience in the industry, there's no question we can't answer or problem we can't solve. 
Aquatics Services Near Me? You Bet!
If you've been looking in vain for quality aquatics services, we have good news for you! Armco Aquatics is a small business with a big service area, bringing outstanding aquatics services to those near and far. That means no more bothering with big businesses that don't know a goldfish from a guppie! Armco Aquatics is your surefire solution to anything fishy, end of story; or should we say "Fin?"