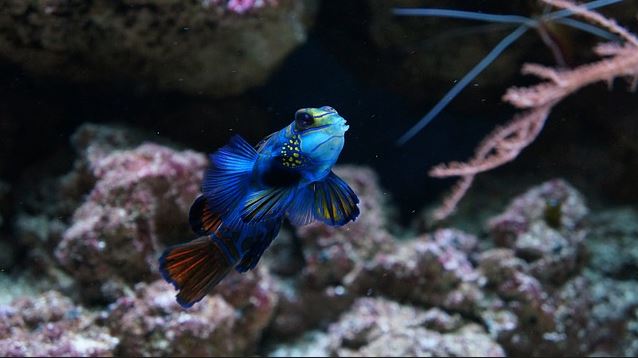 Moving can be a daunting task. Not only are you dealing with travel logistics, packing, and time constraints, but ensuring the safety of your belongings can always be a tricky feat. If you are an aquarium owner, the move can be even more difficult. Luckily, there's a way to ensure the safe transportation of your equipment and fish friends with minimal stress. When it comes to aquarium relocation and aquarium installation, Philadelphia trusts Armco Aquatics.
Ensure Your Move Goes Off Without a Hitch with Armco Aquatics
From the safe transportation of your tank to the care of your living pets, an aquarium move adds an additional layer of complexity to your relocation. At Armco, we can help move and install your aquarium in your new home, whether that's in Philadelphia or across the country. We will help you with:
Caring For Your Living Creatures
At Armco, the safety of your aquatic life is of the utmost concern to us. Moves aren't just stressful to the homeowner, they can also be dangerous for the fish and living species that call your aquarium home. To ensure that your aquatic life arrives unharmed at your new home, it's essential to form a comprehensive plan before the move. We will work with you to make sure the process is easy from start to finish.
Disrupting your fish's home can be a very stressful experience for them, but it's unavoidable when moving an aquarium from one location to another. By using the same tank water and transferring the coral and plants already in your aquarium to their temporary home, we can help ease the stress and provide comfort to your fish throughout the process.
Protecting Your Tank
It's no surprise that aquarium tanks are difficult to lift and maneuver. Most tanks are composed mostly of glass, leaving them at risk to serious damage if not moved with extreme care. Even minor cracks and scratches can seriously affect the integrity of your tank and, if left unnoticed, can cause harm to your fish.
By relying on Armco, you have experts on your side to transport everything properly. Our extensive experience in moving and installing Philadelphia aquariums provides us with the required knowledge to secure, move, and reinstall your aquarium securely. We'll ensure that your aquarium does not crack or shatter by properly packaging your tank and keeping it level throughout the entire move.
Reinstalling Your Aquarium
Moving your aquarium is just the first part of the process. Once your equipment and fish arrive at your new home, our experts will help install the tank, replace the water, and transfer your fish back to their forever home.
Home Sweet Home
When it comes to moving, we know that your new home wouldn't feel the same without your fish. That's why we're here to provide the services you need for the safe transportation of your tank and aquatic life. If you're planning for a move and need an aquarium installation, Philadelphia trusts Armco to do the job right. Contact us today to learn more.