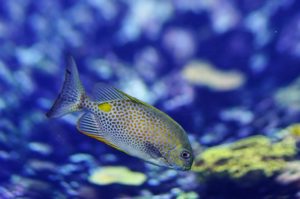 At Armco Aquatics, fish are our life. We love helping our clients incorporate aquariums into their homes, offices, and commercial properties to bring a vibrant yet soothing touch to their interior design. We also love finding great homes for the living creatures we care for. That's why we provide an extensive array of Philadelphia aquarium services to the surrounding communities.
For Your Philadelphia Aquarium Service, Trust Armco Aquatics
Whether your love of fish has spanned decades or you're just starting to consider the addition of an aquarium to your home, we can help you with every phase of the process.  If you are looking for an aquarium services provider to give you everything you need and more, look no further than Armco Aquatics.
We provide the Philadelphia area with:
Consultation. Whether you're looking to design your own aquarium, add to your existing setup or simply purchase some exotic corals, Armco Aquatics brings a lifetime of experience to every project. We can help you determine the appropriate sized aquarium that will best work for your environment, and we'll even recommend the right species of fish and corals that will thrive there. We offer a wide range of consulting services, including:

System Design
Architectural Blue Prints
Animal Husbandry Programs
Professional Maintenance Programs
Design. At Armco, we don't think of aquariums as mere tanks — they are living, breathing works of art. When you want to design your own personalized aquarium, we'll take all of your ideas and preferences into account, combining our artistic ability with our technical knowledge to create a display that meets all of your desires and still functions properly in the location of your choosing.
Installation. While designing is part of the fun, the installation process really brings your dreams to life. Our professional crew is specially trained to install aquariums with the utmost precision and care, ensuring your design fits perfectly. And, we don't stop at the installation! Once your aquarium is installed, our experts will outline the proper maintenance routine to ensure your aquatic life stays healthy and beautiful.
Maintenance. In addition to the initial design and installation services, we provide routine maintenance for aquariums of all sizes. Depending on your unique needs, we'll tailor a schedule that allows you to rest easy and guarantees the long-lasting quality of your aquarium. While weekly visits are perfect for busy offices and restaurants where a totally hands-free experience is vital, we also offer biweekly and monthly visits that allow you to have a larger role in the care of your aquarium.In addition to your maintenance needs, we supply a vast array of livestock to keep your aquarium vibrant throughout its lifetime. Every visit includes the following services:

Water Testing
Algae Removal
Filter & Water Changes
Health Evaluation
Preventative Maintenance on All Equipment
Moves. If you have a big move coming up, leave the tough part to us! At Armco Aquatics, we specialize in moving aquariums of all sizes from town to town, and even across the country. Our trained staff executes all moves with a focus on security and the attention to detail required to ensure your aquarium arrives good as new in your new home.
Give your space a little extra life! When you choose Armco Aquatics for your Philadelphia aquarium services, we'll provide you with everything you need to start and continue your aquarium journey. Contact us today to get started!