A fish tank aquarium is one easy way to enhance the look and feel of a dull space. While it may seem simple, many people find themselves searching for a fish tank installation near me when they realize it's not quite that simple. With this in mind, save yourself the hassle and use a professional fish tank installer to ensure the process is smooth and simple.
One of the biggest hassles in the installation of an aquarium can also be the transportation concern. Improper technique when moving an aquarium can leave it susceptible to breakage, given the highly breakable nature of many fish tanks. We offer help during moves and relocations to help alleviate this common stressor we hear from our customers.
Armco Aquatics: Your Answer to "Fish Tank Installation Near Me"
Want to enjoy the beauty of your new aquarium without the hassle of installation or maintenance? That's where we come in! As experts in all things aquatics, we've got you covered. Armco Aquatics offers professional installation services for fish tanks to help take the task off your plate and offer a stress-free experience.
Our experienced and professional crew installs every type of fish tank, from small tanks to massive aquarium set-ups. During each installation, we make sure your aquarium is installed perfectly, helping to enhance the appearance of your room. Even better, after we install your tank, we offer ongoing maintenance plans to help keep it (and your fish) in tip-top shape for many years to come.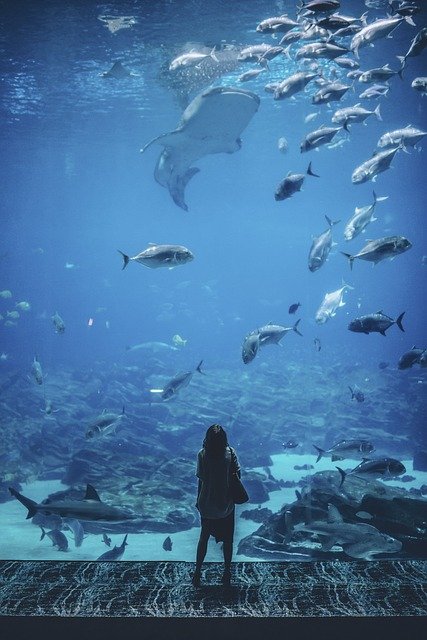 Ask Armco Aquatics Questions about Fish Tank Installation
Don't waste time browsing the web to find the best company for fish tank installation near me. Armco Aquatics is here to help! Our customers continue to return year after year, thanks to our professional service and exceptional customer service.
Have questions about fish tank installation or moving a fish tank? Reach out to our team with any questions and we'll respond promptly.  The Armco Aquatics team can be contacted by email or phone call, by appointment only. We look forward to helping address all of your fish tank needs for both residential and commercial use.