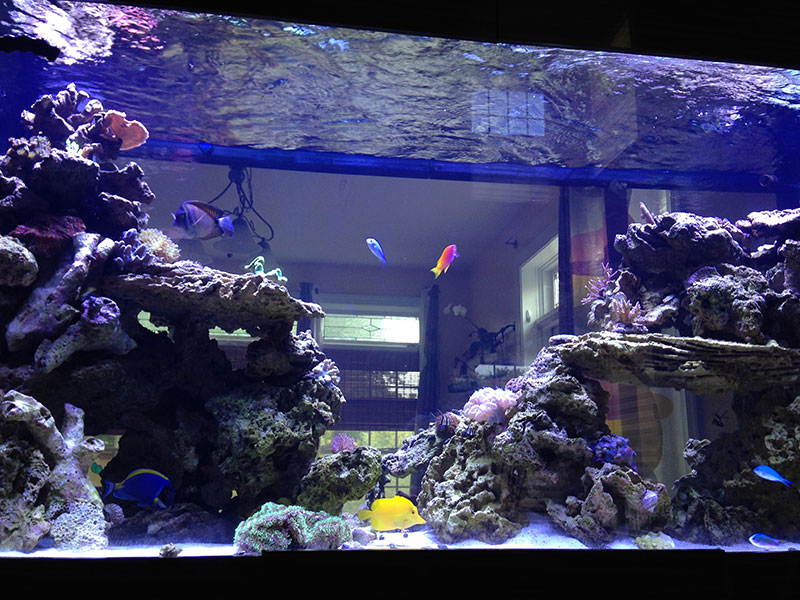 There are few things more remarkable than watching the vibrant life surrounding a healthy reef. Schools of colorful fish dart in and out of crevices, creating a visual marvel beyond compare. But not everyone has year-round access to warm tropical climates, snorkeling gear and fascinating reefs. That's where we come in! At Armco Aquatics, we've designed, built and installed countless fish tanks, and can promise you the best custom reef aquariums in the business. 
A Reef Beyond Belief
The tank design pros at Armco Aquatics find immense pleasure in the challenge of creating custom reef tanks, and take great pains to reach perfection. From the broadest strokes to the finest details, we don't consider it an Armco tank until it's a work of art as glorious for the fish swimming as it is for the folks watching. We can guarantee a reef tank certain to become the centerpiece of any home or business, captivating the curiosity of friends, family, clients and employees alike. 
Stock Of The Town
Of course, even the most beautiful reef recreations would be nothing without the vibrant fish that breathe life into the seascape. Fortunately, when it comes to stocking your tank with the boldest, brightest, most fascinating fish around, Armco Aquatics has got you covered. Dazzle the Disney devotees with an Ocellaris Clownfish, sure to make their heads swim with Finding Nemo fantasies; be amazed by the brilliant blue of the Yellow Tail Damselfish; get lost in the elegant movements of the Lyretail Anthias. With our vast selection of majestic live stock, there's truly a fish for everyone. 
Custom Reef Aquariums – A Coral Complement
Want your new custom reef aquarium to really blend in with its surroundings? At Armco Aquatics, we can turn your tank into a perfect complement for any room in your home or office. We have an endless combination of live marine fish, marine invertebrates and coral to add to any tank, so creating the perfect color scheme for your unique environment is a piece of cake! 
Don't blend in with the masses; rule the school and bring your home or office to life with the vibrant colors of a custom reef aquarium from Armco Aquatics. Reach out today to start your aquarium adventure!