Are you looking for a vibrant fish tank to complete your home or business? Armco Aquatics helps customers searching for "aquarium set up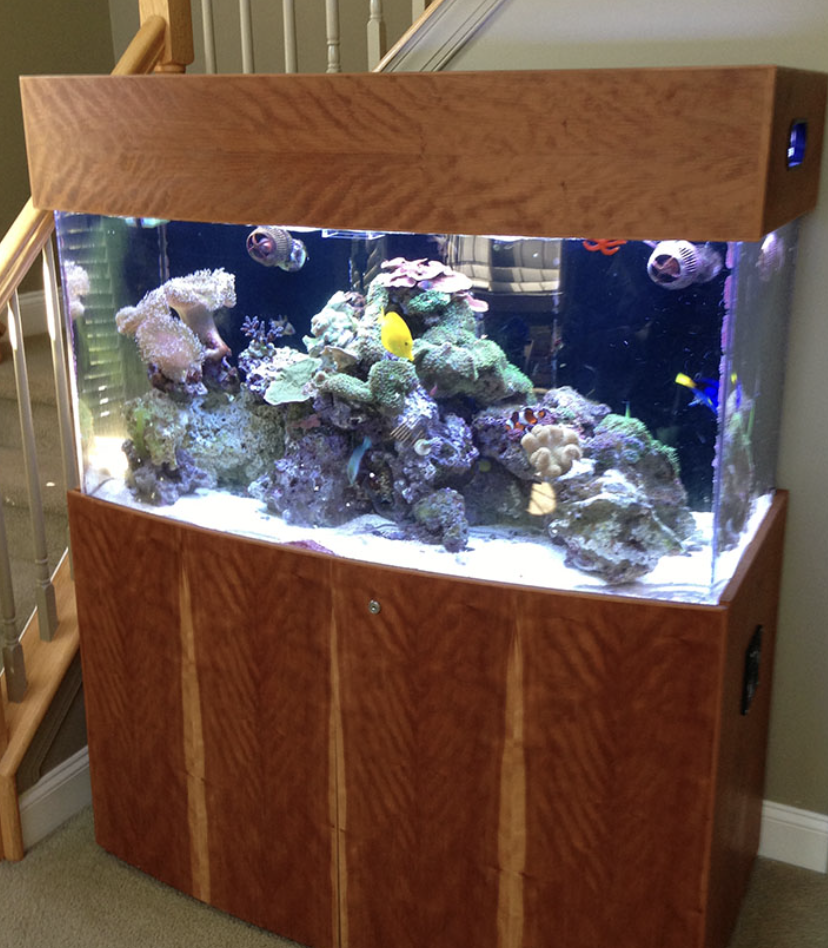 service near me" with a trusted and easy process. Whether you want a custom fish tank or simply need help installing one, we're here to help! Whether you're dreaming of an elaborate setup or just want a simple design, we can do it all.
Residential Aquarium Setup Service Near Me
Adding a fish tank to your home may seem like a task, especially if you've never owned an aquarium before. As experts in aquarium setup, we're here to answer all your questions about design and installation. We welcome you to contact us to schedule an appointment to discuss what you have in mind for your home.
Many homeowners add residential aquariums to their basements, offices, or even their living rooms! If you're a fish lover, you'll always have something exciting to keep an eye on. In addition, many people find residential aquariums to be calming and soothing. No need to search "residential aquarium set up service near me" when you've got Armco Aquatics!
Commercial Aquarium Setup Service Near Me
Just like in a residential setting, commercial aquariums can also help to enhance the feel of any room or office setting. Looking for a way to jazz up a boring office or conference room? What better way to do so than adding a custom commercial aquarium? We offer a wide array of sizes of commercial aquariums, from tiny setups to huge aquariums. If you're not sure what type of aquarium would work for your space, our experts can help! During your consultation appointment, we'll help suggest the best type of commercial aquarium for your space.  Many healthcare settings and office buildings love the addition of their exciting aquarium set-up.
Caring for your New Aquarium
After you've decided on your new aquarium design, it's time for installation! We offer a quick turnaround for requests for "aquarium setup near me". We know you're excited! Don't forget proper maintenance and care, which are the most important components of your new aquarium. Keeping on a regular maintenance schedule is important to keep your fish happy and healthy and keep your aquarium looking great. Contact us today at 1-877-ARMCO-11 to get started building your dream aquarium!